In the summer of '98, we traveled with our friends Steve & Colleen and their one year old son, Brock, to Europe.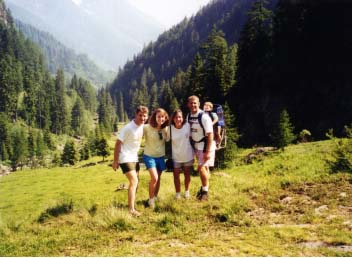 Here we are in Switzerland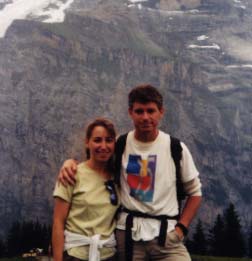 Hiking near Gimmelwald, Switzerland. Look Miki, no goats! (At least in this shot.)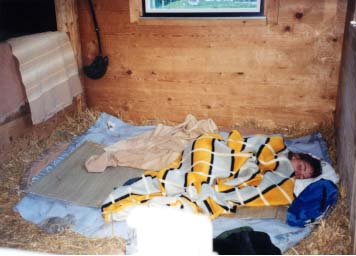 All that walking made Anne sleepy.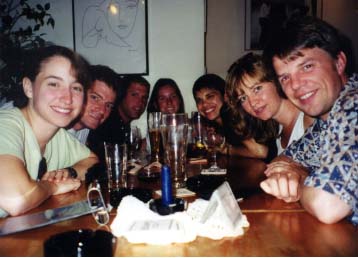 Celebrating after Doug's conference in Germany.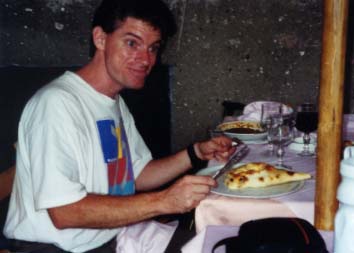 Doug savoring a calzone in Italy.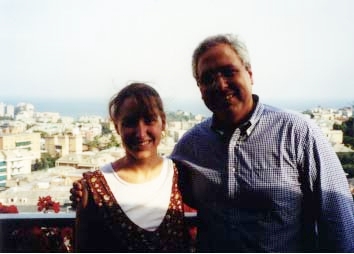 One of the awesome outcomes of this family web site was bringing together far flung family. Here are the cousins Anne & Ada meeting for the first time in Genoa.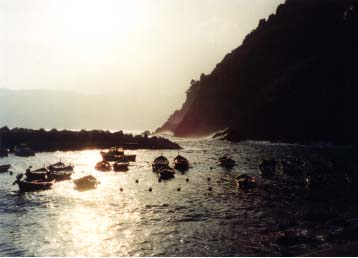 \
Boats in the late afternoon on the Cinque Terre, Italy.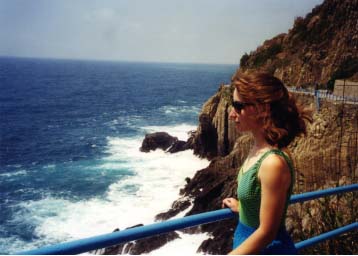 Anne enjoying the view on the Cinque Terre.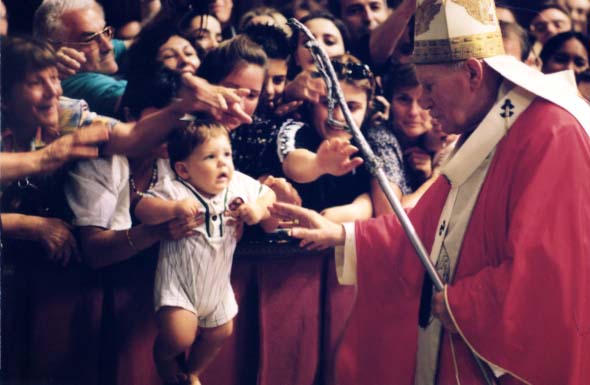 A highlight of our trip to Rome was our traveling companion, Brock, receiving a blessing from the Holy Father. Maybe he will be the first American Pope.